Gioco Zombie Tsunami
Stiamo parlando di un Mobile Game che ha ottenuto un enorme successo sia nella versione disponibile per iOS (iPhone, iPad, iPod Touch) che in quella per i dispositivi Android.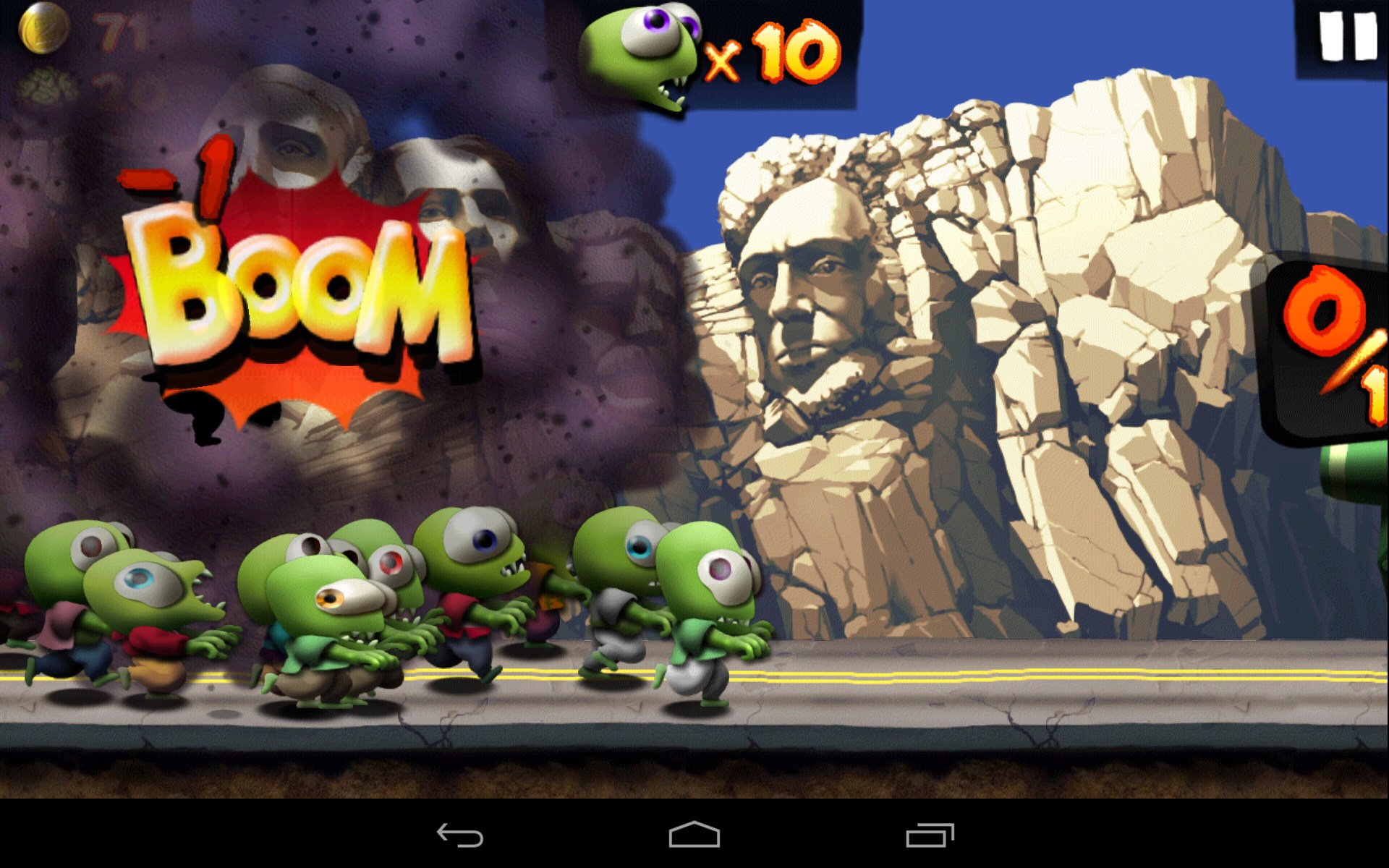 Stiamo parlando di un Endless running con la particolarità che non utilizzeremo solo ed esclusivamente un personaggio ma bensì una vera e propria "ondata" di Zombie.
Durante la corsa sfrenata potremo infatti "reclutare" sempre più Zombie semplicemente mangiando i civili che ci troviamo sul nostro percorso.
Con civili intendiamo due diverse tipologie:
Il Passante – che troveremo durante la nostra corsa e basterà toccarli per reclutarli nel nostro "Clan".
I veicoli con i civili a bordo – che potranno essere completamente distrutti solo se abbiamo già un certo numero di Zombie dalla nostra parte.
Il gioco Zombie Tsunami  è anche molto semplice in quanto non dovrete far altro che cercare di schivare tutti gli ostacoli che si presenteranno durante la nostra corsa sfrenata semplicemente con un semplice tocco sullo schermo del vostro dispositivo mobile iOS o Android.
Le missioni da poter eseguire durante il gioco sono circa 200 con i vari e possibili potenziamenti da effettuare al nostro esercito di Zombie.
Vediamo cosa ci dice la descrizione Ufficiale del Gioco Zombie Tsunami presente su iTunes
"The zombies are revolting ! In Zombie Tsunami, take your place in a crowd of rampaging undead as you race through the city attacking the unfortunate survivors and adding them to your unstoppable throng of hungry, hot-footed horrors. It's a Zombie Tsunami out there, and everyone is invited!


REVIEWS
5/5 TouchGen.net – "If you're looking for a fantastic game, look no further!" 
4.5/5 TouchArcade – "Gioco Zombie Tsunami is a game you really need to own"
5/5 AppSmile – "Featuring Pixar-like graphics, simple controls, and plenty of content"
4.5/5 148Apps – "It's fun madness, emphasis on fun."
5/5 iReviewT.com – "Revolutionary endless runner formula!"
5/5 AppSpy.com – "Zombie Tsunami carves its own path with a great claymation style and roaming hordes of the walking, and jumping dead"


FEATURES del Gioco Zombie Tsunami
– Add as many zombies to your hoard as you can.
– Frantic flesh-eating fun for all the family!
– Keep going as long as at least one zombie is still running (and it doesn't have to be the zombie you started with).
– Collect 8 different power-ups and bonuses to run further and destroy more.
– Turn over cars, buses, vehicles and tanks to eat the survivors inside.
– 300+ different missions to devour.
– 9 worldwide locations to stampede your zombies through.
– Optimized for all models of iPhone, iPod touch and iPad.
– Featuring Retina Blast Processing


DESCRIPTION
Beginning with a single zombie running through the streets, chase down the living and add them to your chaotic procession of dashing undead. The more people you bite and add to your ranks, the longer the Zombie Tsunami can charge across the planet, eating everything in its way.

But brains aren't the only thing you can eat as the Gioco Zombie Tsunami gets into full swing. Devour the bonuses and power-ups to activate the Giant Zombie with multiple lasers shooting out of its many eyeballs, sneak around the cities as a netherworld Ninja, or clone members of your zombie hoard with the UFO.

Zombie Tsunami is a fun-packed thrill-ride of destruction, excitement and tasty brains! Who can gather the biggest collection of charging zombies? Can you survive the gaping chasms, powerful bombs and streets filled with tanks with at least one flesh-eater still on its feet? Join the gioco Zombie Tsunami and find out"!
Voto dalla redazione di AppAdvanc.it al Gioco Zombie Tsunami: 7,5
Comments
comments
Powered by Facebook Comments